Immigration protest hits DeFazio. Led by students, faith members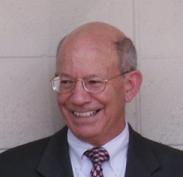 [1]Oregon Faith News Note: An immigration reform organization, called CAUSA, helped rally University of Oregon students, people from the faith community and other reform advocates to challenge Oregon Congressman Peter DeFazio on immigration reform.   Here is more from CAUSA article.
"…On Tuesday, 40 students and citizens canvassed the campus area, knocking on a combined 249 doors in 1 hour. Their message focused on Representative DeFazio and their call for him to help pass desperately needed reform legislation. Since January, Reform Advocates around the state have been ramping up pressure on Oregon's Congressional Delegation calling for them to stop the pain that families are suffering under our current broken immigration system and support immigration reform. As Congressman DeFazio has refused to commit to anything on immigration reform, residents of Lane County have been increasing in their engagement over the issue holding events throughout the district.
At least five of the seven members of the Oregon's Congressional delegation have committed to working to pass reform legislation. Congressman Earl Blumenauer has joined on as a Co-Sponsor of Comprehensive Immigration Reform for America's Security and Prosperity (CIR-ASAP) Act of 2009 (HR 4321) and has been an outspoken advocate for reform…"