April 8, 2015 --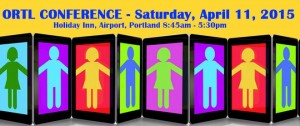 ORTL Event Press Release,
Oregon Right to Life is hosting an all day conference on Saturday April 11th at the Portland Airport Holiday Inn.
Some of the topics include; Embryos, cloning, and the Brave New World, Understanding and Responding to Bodily Rights Argument, What's happening at the Capitol and how to lobby effectively, Life or death–importance of filling out advance directives, Effective use of social media to How Obamacare is set up to help the abortion industry.
For more information go here.
Read the full article and discuss it »