June 29, 2015 --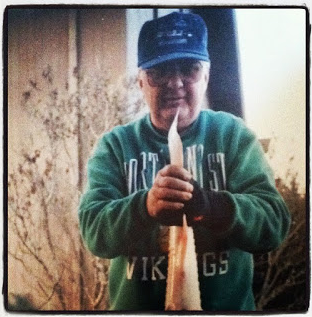 by Rick Johnson
Better Dads Ministry,
Gresham, Oregon
"I love you, too" were the final words my dad would say to me before he passed away. Can greater words ever be spoken amidst the knowledge that a final hour was drawing near?
I am one of the blessed ones. Not all have had such an opportunity. Many of my friends either never knew their father or wished they had never met their father. For them, my heart breaks.
Dad was forty years older than me. In comparison with most of my friends, he came from another time. His time was the time of many of their grandparents.
To me, he was simply dad.
Certainly his taste of music was from another time as well. Jazz was always on, especially that of the big band era. We used to sit and talk with the jazz playing all day long.
Nobody and I mean nobody could tap their finger to the beat of jazz like dad could.
Read the full article and discuss it »