April 1, 2015 --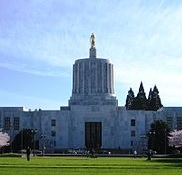 By Oregon Faith News Note,
Senate bill would require religious employers to provide health insurance to cover abortions
If Senate Bill 894 passes, religious employers would be required to provide health insurance covering abortions for their employees. The bill does not exempt religious employers from the requirements that health insurance plans cover women's reproductive health care, including contraception, abortion, and preconception and postpartum care. The bill also limits cost-sharing for services and drugs used to terminate pregnancy. The coverage under a health benefit plan for services or drugs used to terminate a pregnancy may not impose a co-payment or coinsurance that exceeds 10 percent of the cost of the service or drug and may not be subject to a deductible.

Print This Post
Email This Post