October 29, 2014 --
Oregon Faith Report News Note: Oregon has made recent national news on assisted suicide with the news of a fiancee with terminal cancer who is planning her own death date in Oregon (see story here).  The news has revived the topic in Oregon.  Below is a statement from the Portland Archbishop on the topic of Assisted Suicide in general that was released this week.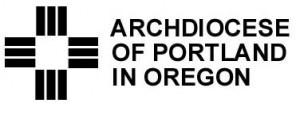 Archbishop Alexander K. Sample – Pastoral Statement on Assisted Suicide
Provided by Portland Archdiocese News Release
Death can be a frightening prospect. Coupled with suffering, it can be even more frightening. What is the proper human response in the face of death? How can we find meaning in an earthly existence that ends in death?
Assisted suicide offers the illusion that we can control death by putting it on our own terms. It suggests that there is freedom in being able to choose death, but it fails to recognize the contradiction. Killing oneself eliminates the freedom enjoyed in earthly life. True autonomy and true freedom come only when we accept death as a force beyond our control. Our lives and our deaths belong in the hands of God who created and sustains us. Through the suffering, death and Resurrection of His Son, Jesus, we know that death is not the final word. Eternal life awaits all those who entrust themselves to God.

Print This Post
Email This Post