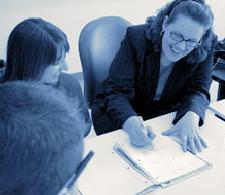 Art for Change: First annual fundraiser event for Pocket Change, Inc.
GIVE. GAIN. GROW. A collaborative exhibition between the artist and Pocket Change, Inc. The artist gives their artwork for a cause and  gains recognition at the gallery fundraiser that supports  Pocket Change. With the funds raised Pocket Change will  have the means to continue their mission of helping the  economically disadvantaged grow as individuals. SPONSORED BY: First Thursday Event, September 4th, 2008, 7-10pm, The Art Institute of Portland Gallery, 1122 NW Davis Street (between 11th and 12th)
Mission: Pocket Change, Inc. is a nonprofit financial education corporation that serves a variety of social service agencies by providing tools and skills for the financial survival and empowerment of economically disadvantaged people who are actively seeking to improve their lives through educational, transitional and vocational programs and other similar services.
For more information please contact: Rachel Hommel, [email protected], www.changeinyourpocket.org