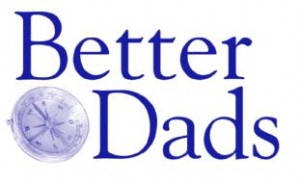 From Better Dads,  Compass Point Newsletter,
Perhaps the most favorite thing I get to do each year is the Single Mom's Family Camps.  Last year we held our first camp where we invited 24 single moms and their kids to a free, all expense paid three-day adventure at a ranch located in the middle of nowhere.  Because of the huge demand we ended up turning away about 55 families.  During these camps our aim is to accomplish the following goals:
* We want to make the moms feel special-loved, important, cherished, and empowered.
* We want them to learn some things about themselves-we want to go deeper in our teaching than just a three-hour seminar.  This includes a tough class on relationships that stir some things up and maybe even pulls a few scabs off old hurts and wounds.  We do this to shine light in the dark places so that God can help to heal these wounds.
* We want to provide positive godly male role models for both the children and the moms to observe.
* We also want them to know how much God loves each of them and that all of us do as well.  That they are not alone and that someone does care about their plight and wants to help.
Here are some of the comments we heard from the first participants:
"I just want you to know how much last weekend blessed my children and myself.  I know you are undoubtedly receiving many other messages like this, but I just wish I could think of different words than thank you.  Your hearts for single moms are so dear to me, especially because much of the population might just say "Who cares?  They got themselves into this mess."  At least sometimes that is how I feel!  But this weekend I felt cared for and loved and not judged.  I originally came just for my kids, but came away with much more than just a blessing for my kids.  Thank you again so, so much."
"I felt like I was really seen this weekend, I was not just invisible."
"My kids saw me valued as a person for the first time."
"Before this weekend, I felt like a statistic–just a minority single mom.  But now I know that God thinks I am valuable and special."
Perhaps the biggest surprise we received from the moms after last year's camp (which we did not anticipate) was that the moms stated the most important thing for both them and their children was watching the married volunteer couples interact with each other.  They said neither them nor their children get to see that kind of healthy interaction very often.  This year we decided to try and get as many married couples as mentors as possible.
The last two weekends of June this summer we held two camps, but still ended up turning away about 30 families.  The first camp we had three moms give their hearts to Christ and many of the remaining 24 rededicated themselves to a deeper relationship with God.  I heard several comments such as that the camp was "revelationary" and that many moms had epiphanies on the role their relationship with their father made in the choices they have made in life.  Many of these moms and their children have never been around authentically masculine men before and that experience produced many "light bulb" moments.  There were many tears shed as the moms pieced together some ideas that helped them understand why they are in the position they are in and for some, their reasons for having entered into unhealthy relationships.  Mostly they now know they are not alone and that God truly loves them and that they deserve to be treated with love, cherished, and honored.  That their value is not based on what a man thinks about them but how God loves them unconditionally.  It was a powerful weekend!  The presence of the Holy Spirit was evident the entire weekend.
Of course kids at the two camps (82 total) were blessed mightily by playing in the woods and creeks, horseback riding, camp fires, yelling, running, and playing games for 16 hours a day (no life threatening injuries occurred!).  Many of the kids came to the camps broken, lonely, afraid, and angry but were loved up mightily.  Though exhausted and reluctant to leave, they went home new little people by Sunday afternoon.  It was a joy to watch the hard protective shells of the kids (especially the teens) slowly drop as they received love and acceptance from the volunteers and realized they were special and found themselves in paradise.  These hurt, angry and often broken children were literally transformed by the love of volunteers into happy healthy children again.
One 13 year old girl arrived broken and hurt.  She wouldn't even make eye contact or talk to me.  By Sunday she was happy and friendly.  Her mom told me that the girl's father had died last year.  She tearfully said, "I saw more healing in my daughter in two days at camp than I have in the last year and a half.  It was like having my little girl back again!"
CAMP – PART II
By the second camp we were exhausted but greatly encouraged.  If anything, this camp was even more incredible than the first.  Camp #2 included a number of women who were either not believers or had grown estranged from the church and God.  Suzanne and I were privileged to baptize a mom and her two boys in the Yamhill River which flows through the ranch.  Several women accepted Christ into their hearts and I believe many more were brought closer in intimate relationship with God through this camp.
As usual the children were blessed mightily by the volunteer mentors.  A local church elected to forego their mission trip to Mexico this year to spend the entire week working and making repairs at the ranch and then volunteered to work during the camp.  Their church also performed fund raisers this Spring to raise enough money to pay the way for many of the families to go to camp.  They were truly a blessing as the teenagers from the church provided wonderful role models for the kids.  It was so exciting to watch them sing songs around the campfire and do all the funny and outrageous dances and skits associated with them.  From the looks on many of the children's faces they had never witnessed older kids having wholesome fun like that before.
Here was just one of many heart touching comments we received:
"My 10 yr old daughter has a 'poker face' and pretty much lacks emotion. She never cries, and rarely genuinely laughs and smiles. She is also very unaffectionate. I, on the other hand, am a very touchy person, and so is her 5 yr old sister. We smother her with kisses when we really want to irritate her :). Anyways, the Tuesday following the camp, we went for a walk, and I tried to hold her hand, expecting the usual brush-off.  She grasped my hand back, and let me hold her hand for about 3 blocks. Seriously, it had been about 5 yrs since she had done that. The next day, she stroked my shoulder while we sat on the couch together, and tonight, she played with my hair while I prayed for them at bedtime. She has not done that for so many, many years. All I could do was fight tears. I casually just accepted it, without drawing attention to the fact, but I am curious why this change. I hope it lasts. I just cannot express what a huge thing this is for her. It was almost like she let down her guard enough to let herself cherish me. She is so precious."
For many of the moms the thrill of being pampered was a unique experience.  Getting awoken at their cabin door with a cup of coffee and a rose was a special treat.  Special fruit drinks, lattes, and deserts served to them on trays by volunteers were the cause of much excitement.  The afternoon spa time provided manicures, pedicures, haircuts, and massages for the moms.  One woman said it was the first pedicure she had ever had.  Another said she desperately needed a haircut but had not been able to afford one.  Saturday evening was a "Girl's Night Out" time for karaoke and line dancing.  Most of all not having to plan and cook meals or clean up for three days allowed them a time of relaxation and refreshment.  Also I expect that a break from their kids during the day was a relief for most.  When the moms and kids joined together at meal time and in the evenings the excitement was palpable as each scrambled to tell the other about all their adventures that day.