B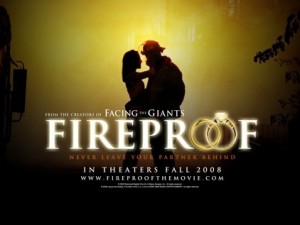 y Guest Opinion, Portland.
Last week we reviewed the Christian produced film called Fireproof. Despite its limited release, the film made an impressive debut as the week's fourth highest grossing film of the week. In achieving this, Fireproof beat out two other big name movies debuting on the same opening weekend.
During week two, Fireproof slid to number eight on the ranking but still outperformed four other new star-studded and highly advertised films that opened this weekend. Most notable among the competition was Religulous, the Bill Maher satire, that serves up a strong comedic criticisms of the world's religions. Religulous debuted at number ten.
It is surprising to see that Fireproof has made $12 million so far for a film that only cost $500,000 to make. That budget is so small that none of the 50 films in current release have a listed budget less than seven million for starters. All of the numbers and ratings help give a strong performance for themovie and its producers.
Below is last weekend's Box Office chart which shows Fireproof performing well in week two against seven new films that opened this weekend.
1 Beverly Hills Chihuahua (NEW)
2 Eagle Eye
3 Nick and Norah's Infinite Playlist (NEW)
4 Nights in Rodanthe
5 Appaloosa (NEW)
6 Lakeview Terrace
7 Burn After Reading
8 Fireproof (WEEK TWO)
9 An American Carol (NEW)
10 Religulous (NEW)
11 Flash of Genius (NEW)
12 Blindness (NEW)