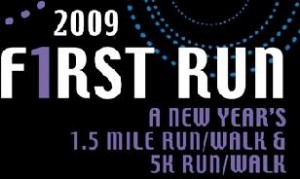 Compassion First is hosting a New Year midnight walk event called First Run to help rescue kids from global prostitution.   The Beaverton based ministry travels dangerous areas in the Pacific and Asia helping young prostitution victims escape the sex-trade.   The First Run event encourages people to start the "first" act of the year as an act of service to others by raising funds and awareness to this escalating cause.   The First Run is catching on across the country.
Offering Hope to the Hopeless,
By Dale Fulton
Compassion First is a non-profit global relief organization that is sustained by a nearly all volunteer staff.  According to their mission statement they seek to provide sustainable hope-filled solutions to situations of human disaster.  They are involved in a broad range of relief programs from rescuing victims of human trafficking to aiding those who are devastated by natural disasters.
Names to Numbers is an anti trafficking campaign that identifies children in Indonesia and the Asia/Pacific that are sold as sex slaves.  This part of the world is particularly lacking in the intervention and advocacy programs that are needed to offset the tragic effects of the robust and highly profitable child prostitution industry.  The statistics are staggering and simply reporting the numbers does nothing to cope with the problem.  Compassion First seeks to give names to the victims and identify them as human beings.  They are on a drive to raise the necessary funds to build a series of transitional care centers that will provide all encompassing care for survivors including housing, medical/dental care, life and spiritual care, reintegration services and education.
Compassion First is also engaged in partnered efforts in rebuilding strategies and giving aid in areas devastated by natural disaster and poverty.  Your help is critical in making these programs possible.  If you are interested in partnering with CF, there are a variety of public awareness events that you can get involved with including fund raiser breakfasts, golf tournaments and running/ walking marathons.
On New Years Eve/Day  Compassion First will be involved with a cluster of running events known as From Numbers to Names – Running or Walking for the Sake of Others.  The list includes:
Portland First Run/Walk – Portland, OR
First Run 10K/5K – Eugene, OR
Bend's First 1000 Lights Walk and Run – Bend, OR
Resolution Run 5K and Polar Bear Dive – Seattle, WA
Run for a Healthy World – Palo Alto, CA
Resolution Run – Denver, CO
Wicked Frosty Four – Salem, MA
Compassion First Melbourne First Run – Melbourne, Australia – TBA
If you are interested in participating in any of these events or want to find out more about what Compassion First is doing, then please contact them at:
Compassion First Headquarters is in Beaverton, Oregon
Phone: 503.672.8394
Email: [email protected]
Fax: 503.643.0170
Mailing Address: Compassion First
16055 SW Walker Road, PMB 239
Beaverton, OR 97006-4592