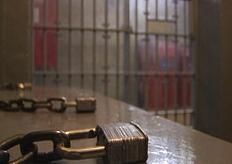 The country of El Salvador has been ravaged by over 20 years of civil war and gang violence. The president of El Salvador, Antonio Saca, is searching for peace for his country. He personally invited the Central Oregon based Freedom Team to come and share their message of hope and love.
SAN SALVADOR, El Salvador, Nov. 7 /Christian Newswire/ — In cooperation with General Prison Director Secretary, Rafael Enriques, from October 12 to October 29, 2008, the Freedom Team visited 12 federal prisons across El Salvador, performing feats of strength and sharing personal testimonies.
The members of the Freedom Team, led by Tom Flaskerud, know what it is like to choose a life of violence. Many of them have experienced the restriction of incarceration. However, each member has come to realize that there is a better way. For over 25 years, the Team has been sharing a message of hope and redemption, based on their Christian faith, throughout the prisons of Mexico and the United States. In the Mexican prisons, 80% of the released prisoners will return to a life of crime and violence. However, of those who respond and follow the message of freedom and redemption, 80% never return to prison.
The President of El Salvador is hoping for such a change for his country. During the Freedom Team's visit to the federal prisons, over 2600 men and women chose a better way. The prisoners include many members of the 18th street and MS gangs, who have a strong presence in the United States. Many of them defied the authority of their gangs, determined to live a life of freedom and peace.
Downpour Media, led by producer/owner Marshall Burgtorf, made their second trip with the Freedom Team and journeyed to El Salvador. Downpour Media is producing a ninety-minute documentary on the impact of the Freedom Team's message to El Salvador. The team was given unparalleled access to government buildings and prisons. This access allowed them to gain interviews with prison officials, government representatives, and gang members as well as to film the power explosion events and prisoner reactions. The documentary, titled Freedom Behind Bars: Watch What Love Can Do, is currently in post-production with a planned release in June 2009.
For more information about the Freedom Team and the documentary Freedom Behind Bars, visit www.downpourmedia.com or www.TheFreedomTeam.org.
Contact: Tom Flaskerud, 541-390-7770