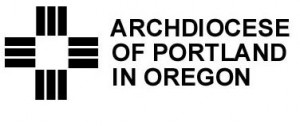 By the Archdiocese of Portland,
The St. Bernard project is rebuilding the lives of Katrina survivors family by family. The Archdiocese of Portland's Office of Justice and Peace is offering an opportunity to learn more about the St. Bernard Project on Wednesday, January 21 at the Archdiocesan Pastoral Center (2838 E. Burnside Street, Portland) from 7:00 to 9:00 pm. The presentation will be given by Dave Emond, a staff member at the St. Bernard Project (www.stbernardproject.org). There is no charge for the presentation.

The St. Bernard Project is a grassroots, nonprofit organization whose mission is to remove barriers for families who want to return to their homes. The St. Bernard Project works to rebuild existing structures, which moves families into homes quickly and cost-effectively. St. Bernard is the name of the parish (county) in Louisiana in which the rebuilding efforts are taking place. It costs approximately $12,000 to rebuild the average home in St. Bernard and takes twelve weeks. Since 2006, 167 family homes have been rebuilt, and 45 are under construction.
In his presentation, Dave Emond will discuss why help is still needed in the Gulf Coast area. He will explain the opportunities for service available for individuals, youth groups, small faith groups, and church communities.
All are invited to this presentation on Wednesday, January 21 at 7:00 pm.
### — For more information contact the Archdiocese of Portland