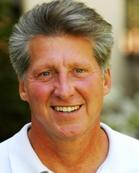 Novelist and screenwriter of the recent movie Assassination of Jesse James (w/Brad Pitt), Ron Hansen, to read at the University of Portland, Feb. 19th.
University of Portland — Ron Hansen, a noted Catholic author, screenwriter, and professor at Santa Clara University, is the University of Portland's spring semester Schoenfeldt Series Visiting Writer. Hansen will read and give a talk at 7 p.m. Thursday, Feb. 19 in the Chapel of Christ the Teacher on campus, 5000 N. Willamette Blvd. The event is free and open to the public

Hansen, the Gerard Manley Hopkins, S.J., Professor in the Arts and Humanities at Santa Clara University, is the author of many novels and stories, among them Mariette in Ecstasy, about a riveting nun, and The Assassination of Jesse James by the Coward Robert Ford, recently made into a film starring Brad Pitt and Casey Affleck. Among his other works are Atticus, a finalist for both the National Book Award, and A Stay Against Confusion, a collection of essays about faith and fiction.
Hansen will also be visiting classes in fiction, screenwriting, and history and politics during his time on The Bluff.
The Schoenfeldt Series, founded in 1988 by the late Rev. Arthur Schoenfeldt, C.S.C., and his sister, University regent Suzanne Fields, has for 20 years brought some of the finest writers in America to Oregon's Catholic university for readings, talks, and visits with students; among the many guests have been Barry Lopez, Terry Tempest Williams, Peter Matthiessen, Ivan Doig, Ursula Le Guin, David James Duncan, William and Kim Stafford, Sallie Tisdale, and Edward Hoagland.
For information, contact Portland Magazine editor Brian Doyle, [email protected], (503) 943-8225, or John Orr, assistant to the provost, [email protected], (503) 943-7286.