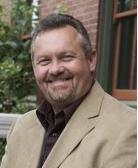 By Rick Johnson,
Oregon author and founder of Better Dads
Each year Better Dads ministry hosts their annual Single Mom Family Camp for approximately 25 single moms and their children.  Their goal is to honor, teach, and pamper the moms.  All the while their children are enjoying time in the outdoors with positive male mentors doing activities like swimming, rafting, fishing, playing sports, building stuff, and playing with other kids.  These three-day, life changing camps are free to the families who attend and the response has been overwhelming.  The moms spend time in some very intense classes reflecting on how to choose healthy relationships and the role their father played in their previous choices.
The moms also have some opportunities for fun and reflection with other mature women mentors through prayer and conversation. Finally, they are pampered and honored through a variety of volunteered services that many seldom get to experience.  At meal times and in the evenings everyone comes together for fun, wholesome activities. Many of the moms break down in tears as they describe how powerfully impactful the camp has been in the lives of their family.  Some of the comments heard from the moms included:
"I felt like I was really seen this weekend, I was not just invisible anymore."
"This was the first time my kids saw me valued as a person."
"Before this weekend, I felt like a statistic–just a minority single mom. But now I know that God thinks I am valuable and special."
One mom brought her 13 year old daughter whose father had died the previous year.  The girl was wearing dark makeup and angrily refused to speak to anyone.  Over the weekend her walls slowly came down until by Sunday she was happy and outgoing.  Her mom sent an email saying, "I saw more healing in my daughter in the past three days than I've seen in the last two years. It feels like I got my little girl back again!"
Another mom was touched to tears because for the first time in years her closed off daughter had reached out and taken her hand as they walked together.
The camps use married couples as volunteers.  The men "play" with the kids while the wives pray with and for the moms. These mature Christian women are also available to mentor the moms one on one.  This also allows both moms and kids to see healthy married couples interact with one another during meals and other times together.  Church youth groups also work with the kids, modeling for them how to have wholesome fun in a group setting.
To find out more about the upcoming camp on June 12-14 or to volunteer or donate to these powerfully impactful camps please contact us at [email protected].
### Author and speaker Rick Johnson founded Better Dads, a fathering skills program, based on the urgent need to empower men to lead and serve in their families and communities. Rick's books have expanded his ministry to include influencing the whole family, with life-changing insights for men and women on parenting, marriage, and personal growth.  To find out more about Better Dads ministry or Rick's books please go to www.betterdads.net.