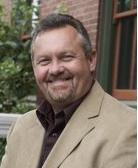 By Rick Johnson
BetterDads.net
My wife and I were blessed to attend a celebration dessert for couples married 25 years or longer called "I Still Do." This annual event is sponsored by an organization called Every Marriage Matters (EMM). EMM is a facilitator in the community bringing together faith-based, governmental and business entities to vitalize marriage and family. Through both secular and faith-based programs, they provide a resource center for marriage and family building assets, and for their community support.

At 27 years married, Suzanne and I were clearly one of the "baby" couples that attended. The longest married couple had been together for 76 years, and many had been married over 45 years. As the MC went around the crowd asking for advice on how to stay married, the answers struck me with their simplistic, yet common sense nature. Long time married couples said the secret to their success were things like:
– Praying together daily
– Being positive toward each other
– Saying, "I love you" to each other daily
– Working together with common goals
– Conflict resolution skills
– Never going to sleep angry at each other
– Communication
– And from one man to other men–"never quitting, always staying"
It was a true blessing to be surrounded by couples who had made a decision to stay together through sickness and health till death do us part. Their committment to their vows was an inspiration to me. Suzane and I are spending this season of our lives trying to pass along the things we have learned during our marriage by providing pre-marital counseling to young couples. We wish we had had an older couple when we were first married to talk with and learn from. It sure would have made things easier!

To find out more about Every Marriage Matters, contact Tom and Liz Dressel at [email protected].