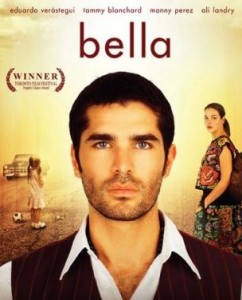 'Bella' Star & Producer Return from Successful Aid Mission to Sudan in Spite of Heighted Concerns After Arrest Warrant Issued for al-Bashir
LOS ANGELES, Mar. 31 /Christian Newswire/ — Just 10 days after the International Criminal Court (ICC) at the Hague issued its first-ever arrest warrant for a sitting head of state, Sudanese President Omar Hassan al-Bashir, three international aid organizations entered the country to continue their collective mission of hope.

This despite the fact that Bashir responded to the warrant by expelling more than a dozen other foreign aid organizations already in Sudan, and State Department warnings that it was unsafe to travel in country at this time. Under the leadership of the Persecution Project Foundation and its president, Brad Phillips, the Human Rights Education and Relief Organization (HERO) and Manto de Guadalupe (MdG) went to the Darfur region to inspect 26 new water wells the Persecution Project had built and to distribute $2 million in food, medicine and other aid.
"It was a privilege to be a part of this trip with the Persecution Project. Brad truly puts his faith into action. His work should serve as an inspiration to all concerned with the plight of human rights, and I hope that all will recognize that it is possible to make a difference to those who are suffering," said Eduardo Verástegui, founder of MdG, an organization dedicated to providing housing for the impoverished in developing countries. In the last six years, it's estimated that 500,000 people were killed in Darfur and 2 million more have become internally displaced refugees. The Persecution Project is serving a region in Darfur that has grown from less than 100 people to 90,000 in the same time period.
Verástegui is a household name the world over after his recent turn as producer and star of the motion picture Bella, which won the "People's Choice Award" at the 2006 Toronto Film Festival. It was during pre-release tours for Bella that the public experienced firsthand that Verástegui stood out among his Hollywood peers. He would often engage audiences on the need for socially responsible film-making and how his rekindled faith had given him a sense of ownership and personal responsibility over his work. "We must all remember to keep the plight of these precious people in our prayers. But it is equally important to remember the scriptural warning that 'faith without works is dead,' and therefore we must also back our prayers with whatever actions we can rally," concluded Verástegui.
"I've known Brad for many years and we have often discussed his invaluable work, but it was truly humbling to experience it firsthand on this trip," stated Jason S. Jones, president of HERO. Jones, a co-executive producer of Bella, has long been involved in defending the dignity of the human person throughout the United States and has recently expanded that work to the international arena. An often-sought-after public speaker, Jones was almost at a loss for words to describe the profound impact this trip has had. While on the trip, Jones arranged for HERO to purchase a healthy cow to provide milk for an orphanage and school that the Persecution Project supports. "HERO is committed to promoting the dignity of the human person at all stages, from the child in womb to the child in Darfur. From the embryo to the elderly, we must be consistent in our stand to honor the intrinsic worth of every person," Jones said.
The Great Campaign is an association of organizations that is dedicated to the whole-life ethic, which recognizes and respects the dignity of the human person. For more information, go to www.TheGreatCampaign.com.