By Beaver Believer,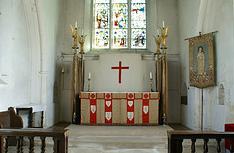 The nation's top 20 economies are meeting this week and to no one's surprise there is little answers from any of the world's smartest and strongest minds on how to deal with the global meltdown.   Consider what unique times we live in.  This is the first time in 60 years (WWII) that the world has experienced a global recession.    Bad timing.  Traditionally rising exports have lifted many nations out of a recession, but that won't work now for obvious reasons.   In America, a rising housing market has in the past helped us pull our country out of a recession – bad timing for that hope as well.

Also bad timing was the recent 2007 extension of the Mark-to-Market rule which required banks to revalue their loans to reflect market prices as opposed to the paper value of loans.   Mark-to-Market rules are famous for exaggerating market highs and lows and we got stuck in a low.  Many strong and sound banks had to re-write their balance sheets downward to chase historic market drops (even though they may have not lost a penny).  So many big banks are stuck by accidental timing.  Now is not a good time to look to banks to pull off miracles.
The world is addicted to a quick economic fix.   The problem is that this natural economic cycle may take time.  Patience is one virtue Americans struggle with.
An Oregon Catholic spokesman told me about Lent this week "Lent is not just about giving up, but it is about adding on as well".  As Oregon hit an amazing 10% unemployment rate this year, it is an opportunity to help and turn our focus to others.  It is the small gifts that can help turn someone around who is down on their luck.
The incredible combination of events is forcing us to ask ourselves what can we do without and what is important in life.   If our focus is exclusively on escaping the discomfort of the times then we miss the larger point and greater opportunities.   We should ask ourselves – what is the excess in our lives?  Where have we been spending our money and time?  Who can I help?
This Lent we are all giving up money (we didn't want to give), now let us use the season to learn how to get closer to God and others.  Remember Lent is about the 40 days Jesus spent in the desert before he began his three year ministry where he had no employment.   Also Lent nears the Jewish Passover which began Israel's liberation but also their long trek through the wilderness.  Both events are rich with lessons.