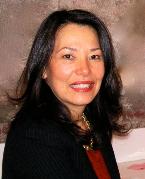 Holt International, Eugene Oregon
National Public Radio's "Talk of the Nation" program recently broadcast a segment on international adoption, and Holt's Susan Seun-keum Cox spoke as one of the two featured guests.  This thought-provoking program entitled "Why Did You Opt for an International Adoption," originally broadcast on April 7.  Hosted by NPR's Neal Conan, the program explored reasons families choose international adoption and issues surrounding the process of adopting as well as parenting internationally adopted children.  The 30-minute program also included several call-in comments from parents and a sibling of an internationally adopted brother.

Susan is Holt's vice president of public policy and external affairs, and she was adopted from Korea.  The program also featured Isolde Motley, co-author of You Can Adopt, and mother of one biological child and two adopted children.