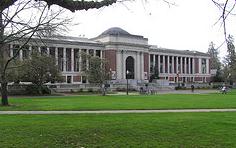 By Naomi Inman,
Faith Reporter
The OSU Socratic club hosted a packed house for its April 6th debate "Is Evolution Compatible with Christian Belief." Over 500 students filled the LaSells Stewart Center for a rare opportunity to hear two Christian scientists present their views on Evolution and the Christian faith.  Unlike previous debates presenting a theist/non-theist contrast, Monday's debate offered up divergent in-house perspectives often deliberated by Christian college students. One observer wrote in, "The debate served a great purpose in showing that thinking men, accomplished scientists, can and do believe in the Bible."

Dr. Kevin Anderson is a creation-scientist and entertained the audience with his illustrations about "Queen Lucy," while evolutionary-theist, Dr. Andy Karplus, won many hearts with his gracious and kind demeanor.  Both speakers agreed that the Christian God is the one true God, that scripture is inspired by God and that science helps us to understand the wonders He has created.
After their respective presentations, Karplus and Anderson fielded a wide variety of questions from the audience, ranging from evolution to abortion.
Dr. Andrew Karplus and Dr. Kevin Anderson both enjoy distinguished scientific credentials and careers.  Andrew Karplus is a Professor and the Head of the Department of Biochemistry and Biophysics at OSU, where he has taught since 1998.  Kevin Anderson is Director of the Van Andel Creation Research Center in Chino Valley, Arizona.
According to James Roberts, a graduate student in attendance, Karplus argued that science is a neutral tool of humankind; it is as accurate or inaccurate, as biased or unbiased as the scientist who wields it.
For Karplus, evolution is a perfectly reasonable explanation because it tells us what happened to creation, that is, how it changed and evolved, but it cannot claim who created it. Furthermore, he argued that evolution acknowledges the complex beauty of creation and the infinite nature of God who created it.
Anderson argued that evolution directly contradicts scripture and science because it theorizes that man came from an ape, yet scripture says man was man from the beginning.  Furthermore, Anderson says that evolution cannot explain the Biblical account of the moral fall of humankind. He argued that evidence from genetics research suggests that we are losing, not gaining complexity.
A video of the debate will eventually be posted in the Socratic Club archives at https://www.oregonstate.edu/groups/socratic/oregonstate.edu/groups/socratic/