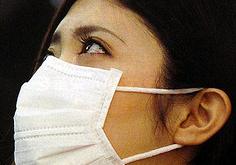 Weekend National News Focus:
MEXICO CITY, Mexico, April 29 /Christian Newswire/ — The wife of an Assemblies of God Pastor in Mexico City passed away due to lung failure and other complications in a case of suspected swine flu. Nelly Hernandez, 31 years old, is survived by her husband Pastor Isidoro Hernandez and three children, 13-year-old Anna, 9-year-old Sammy, and 6-year-old Abel.

Nelly first developed flu-like symptoms while recovering from a surgery performed at a local hospital. When her condition became critical, her family called an ambulance, but the ambulance broke down on the way to the hospital. A second ambulance transported her to a hospital, but the public hospital did not have adequate resources to treat her. She was then transferred to a private clinic through the intervention of a church member, but soon after she arrived was told that her illness was extremely severe and she might not survive. Close to death and attached to tubes and wires, she could only communicate with hand gestures, but reportedly told her husband, "Everything is going to be O.K. I know where I'm going."
Those interested in giving to a fund to help Isidoro and his three children may contact Larrry Gruetzmacher in the United States at 949-252-8400 or send an email to [email protected]
Additional details and photos are available at www.faithtelegraph.com.