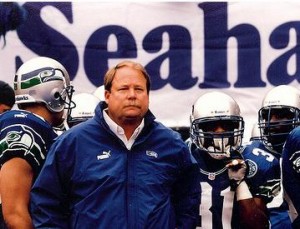 Wife and daughter of former NFL coach Mike Holmgren head to Uganda for relief effort
By Medical Teams International
(Seattle, WA — May 1, 2009)  On May 9, Kathy and Calla Holmgren, the wife and daughter of former NFL Coach Mike Holmgren, leave for Uganda, Africa where they will care for families who have been forced from their homes by ongoing fighting in neighboring Democratic Republic of Congo.

The on-going clash between government and rebel forces in the Democratic Republic of Congo is claiming the lives of nearly 45,000 people every month – half of those children. Experts are calling the fighting in the Democratic Republic of Congo the deadliest conflict since World War II. Most of the people have not died from war-related wounds, but from illnesses they could not get treated because of the fighting.

Kathy Holmgren, a nurse from Seattle, and Calla Holmgren, a physician from Salt Lake City, both cared for war survivors inside the Congo in 2006. On this current trip they will provide medical assistance to the sick in refugee camps across the border in Southwest Uganda.  The volunteer team will provide lifesaving care and dispense urgently-needed medical supplies including antibiotics, sutures, bandages and pain relievers.
Kathy and Calla Holmgren will be part of an emergency medical team comprised of Medical Teams International field staff as well as a volunteer team that includes Dr. Ian Shenk, a physician from Virginia, and Lisa Bird, a resident nurse from Missouri.
Last December, the Holmgren family teamed up with the Seattle Seahawks and Medical Teams International during Mike Holmgren's final home game as the Seahawks head coach to collect donations to help deliver care and medicines to those suffering in Congo and Uganda. More than 100 volunteers help them raise $60,000.
On the evening of May 7, Kathy and Calla Holmgren will join Mike Holmgren and Head Coach of the Washington Redskins Jim Zorn at FedExField for a special send-off celebration and introduction of Medical Teams to the DC community. The event starts at 6 p.m. in the Owner's Club and will include a presentation detailing the partnership between the Holmgren family and Medical Teams International.
Media: Kathy Holmgren will be available for photos/interviews on May 6 at 3:00 p.m. at the Alaska Airlines ticket counter at Sea-Tac airport and Kathy, Calla and Mike Holmgren, in addition to MTI leadership, will all be available at the May 7 event at FedExField in Washington, DC.. For more information, please call 206-799-3805.
To contribute to the Congo Relief Fund, please visit our secure Web site, www.medicalteams.org; call 1-800-959-4325; or mail funds to Medical Teams International, PO Box 10, Portland, OR  97207-0010.
– 30 –