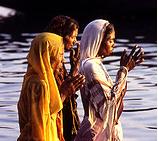 CARROLLTON, Texas, June 26 /Christian Newswire/ — The newly elected Indian government, led by the moderate Congress party, is taking a strong stand against anti-conversion legislation that has restricted religious freedom in the nation. They plan to block bills introduced in a number of states by the Bharatiya Janata Party (BJP). This is very encouraging news for Christians and other minorities in the nation. Dr. K.P. Yohannan, president of Gospel for Asia, gladly welcomed the news of the Indian government's recent stand.

"It's absolutely encouraging to see the government is upholding the constitution and its secular values of freedom of choice and liberty for the people," he said. "Continue to pray for those in authority, that they will protect the rights of the minorities in their freedom to choose."
The controversial anti-conversion laws, ironically called the "Freedom of Religion" acts, are currently active in five states: Madhya Pradesh, Orissa, Chhattisgarh, Himachal Pradesh and Gujarat. Two more states–Rajasthan and Arunachal Pradesh–have passed anti-conversion legislation but not yet put it into practice. Anti-conversion legislation has also been introduced in the state of Karnataka.
The impact on these states will vary depending on whether the BJP is dominant there. In Rajasthan, an anti-conversion law had been passed but had not yet been implemented. With the consent of Chief Minister Ashok Gehlot, the Indian government plans to nullify it there.
For Madhya Pradesh, they plan to withhold consent to the ruling BJP, which had proposed amendments that would make the law there even more stringent. Digvijay Singh, the former Chief Minister of Madhya Pradesh and today a senior official in the Congress party, agrees with the federal government's concerns that the bill infringes on the religious freedom outlined in the constitution, according to ChristianToday.com.
"When I was chief minister in those 10 years, there was no case for forcible conversion," he told a media source.
Where enacted, the laws have held strict penalties for anyone declared guilty of either converting someone or of changing their religion without first informing the government 30 days beforehand. Depending on the state, this could mean two years in prison, a heavy fine, or even both.
While the laws were reportedly introduced to check religious conversions made by "force, fraud or allurement," Christians say they have been misused to attack and arrest pastors on made-up charges.
Gospel for Asia is an evangelical mission organization based in Carrollton involved in sharing the love of Jesus across South Asia.