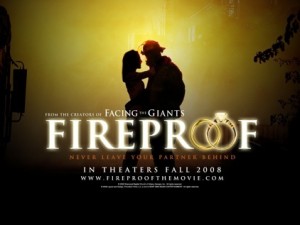 Churches Making Money by Making Movies
MEDIA ADVISORY, July 20 /Christian Newswire/ — How can churches raise money by making movies? One church in Georgia has done it. Sherwood Baptist Church of Albany, Georgia has produced three movies as ministry tools ("Flywheel," "Facing the Giants" and "Fireproof") that have returned over $90 million. ChristianCinemaOnline has a formula that can produce results like Sherwood Film's by focusing on the black church and its members. More information on Sherwood is available on the company's website.
Over 17 million people belong to the seven largest historically black congregations.
ChristianCinemaOnline's strategy is to make G-rated comedies and dramas for these church-going families whose needs have been ignored by movie studios despite their spending nearly $30 billion on entertainment each year, to target films at African-American women who have buying power of $500 billion, are the backbone of their churches and make the entertainment decisions for their households, to produce with an experienced team, to keep production costs low, to raise awareness of movies through churches, to generate publicity through Christian conferences, publications and websites and to generate large profits that can be shared with churches.
Other filmmakers make faith-based films, but their profits go to the studios that produce them and the retailers who sell them, not the congregations that support them. There are details on the financial results of other faith-based filmmakers on www.christiancinemaonline.com.  ChristianCinemaOnline encourages churches to participate in its faith-based family-friendly movies from early stage financing through distribution. Churches can expand ministries that target families, women, singles and couples by developing Bible-based material around the content of ChristianCinemaOnline movies. Churches that sell ChristianCinemaOnline movies through their websites or bookstores will also profit by acting as distributors.
ChristianCinemaOnline is a motion picture studio that will produce Christian family-friendly comedies and dramas. The company is the creation of Jacque Edmonds Cofer, an award-winning television writer and producer, and her husband James Cofer, Jr. James has over 20 years of entrepreneurial experience and is an alumnus of Harvard Business School. Jacque is a graduate of Princeton University and Harvard Business School. She has written and produced many successful tv sitcoms over the past fifteen years, including "Martin," "Living Single," "Moesha" and "All About the Andersons."
For more information please go to www.ChristianCinemaOnline.com. To contact James or Jacque Cofer for an interview, please call (818) 314-9767.