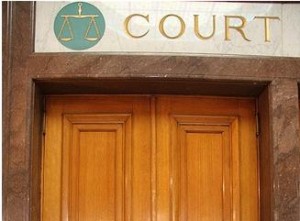 D.C. Judge issues a mixed decision in "ex-gay" discrimination case
By Oregon Faith Report,
A Washington D.C. Superior Court judge ruled back in June that people who consider themselves "ex-gays" are protected from discrimination under the sexual orientation provision of the city's Human Rights Act.  However, in the same ruling, Judge Maurice Ross also ruled that the Washington, D.C. based National Education Association (NEA) did not violate the Human Rights Act by refusing to allow Parents & Friends of Ex-Gays (PFOX) to participate with an information booth at the NEA's 2002 convention.
The case originated after PFOX filed a complaint with the Office of Human Rights (OHR) in Washington, D.C., against the NEA after they were denied the opportunity to rent booth space at NEA's 2002 exhibition fair.  The NEA had claimed the rejection was due to limited space, but PFOX claimed it was due to discrimination against the group's sexual orientation.  The OHR sided with the NEA, so PFOX filed a lawsuit seeking to overturn that 2005 OHR decision.
In his ruling, Ross dismissed the PFOX lawsuit and upheld the OHR decision finding no probable cause that NEA engaged in discrimination.  However, he also ruled that former homosexuals must be recognized under the sexual orientation non-discrimination laws of OHR.  OHR had claimed the "ex-gay" group did not meet the unchanging characteristics criteria needed to be considered a protected class, but the judge ruled that sexual orientation does not require unchanging characteristics.
PFOX issued a press release after the ruling downplaying the court's decision to dismiss the NEA lawsuit and played up Judge Ross's decision to "overturn" the Human Rights Office's ruling that "ex-gays" should not be considered a special class protected under the Human Rights Act.
"We are gratified that the ex-gay community in Washington, D.C., now has the same civil rights that gays enjoy," said Regina Griggs, PFOX's executive director.
According to PFOX, "ex-gays" are often viewed as traitors to the cause of advancing sexual orientation non-discrimination legislation.  Groups, such as the NEA, push for ant-discrimination protection for gays, bisexuals and homosexuals while neglecting and excluding former homosexuals.  "Gay activists demand equality while denying it to others," Griggs said.
But Truth Wins Out's Wayne Besen said PFOX's statement is nothing more than the group's usual spin and distortion.
"I think PFOX has furthered its reputation as a group that distorts the truth and exaggerates the facts to further its strange political agenda. This is a group that has no sense of reality and lives in a parallel universe devoid of reason and logic."
In addition, attorneys for the NEA and Lambda Legal, a national gay rights litigation group, disputed PFOX's claim that the decision would set a legal precedent.
According to washblade.com, Lambda Legal's senior staff attorney, Thomas Ude said he didn't believe Ross intended his decision to mean "ex-gays" should be recognized as a separate class under the Human Rights Act.
"People who are ex-gay have a sexual orientation and are therefore protected against discrimination based on sexual orientation," Ude told washhblade.com, "But it's not because of a separate categorization. They're either straight, gay, or bisexual, and if whatever they are is the reason for discrimination then they are protected."