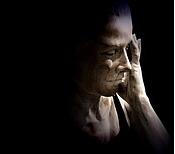 By Traci Scott, Oregon Faith Report.
One in thirty-three female congregation members are the subject of clergy sexual misconduct at some point in their lives, according to a new study on clergy sexual misconduct (CSM).
The research study, "The Prevalence of clergy Sexual Misconduct with Adults", was conducted at Baylor University.  The study involved two separate but related projects, the first being a national random survey to determine the prevalence of CSM, and the second being a qualitative study of three separate groups of men and women, which included those who were survivors of  CSM, family or friends of survivors and offenders who committed CSM.
The study found that 67 percent of the offenders were married to someone else at the time of the misconduct and 92 percent of the sexual advances were made in secret, not in a dating relationship.
The study also demonstrated the widespread nature of CSM, with survivors coming from 17 different Christian and Jewish affiliations, including Catholic, Baptist, Methodist, Lutheran, Seventh Day Adventist, Disciples of Christ, Latter Day Saints, Apostolic, Calvary Chapel, Christian Science, Church of Christ, Episcopal, Friends (Quaker), Mennonite, Evangelical, Nondenominational (Christian), and Reformed Judaism.
In the average American congregation of 400 members the study found that there are on average 32 people who have experienced CSM in their place of worship.
The study identified six common themes that describe the social characteristics of the congregations where CSM occurs:
1) Victims, family members and friends all ignored warning signs due to the fact that the offender was considered a trusted leader.
2) People choose to avoid confrontation, prefer to give others the benefit of the doubt and are willing to overlook some social indiscretions with those they know and respect.
3) The ease of private communication due to modern technology, such as email and cell phones, has made it easier to conduct indiscretions transparently.
4) There is little or no oversight of religious leaders.
5) Religious leaders obtain intimate knowledge about their congregants' personal lives through the various hats they wear, including that of counselor and confidante, which makes congregants vulnerable.
6) Congregations are considered safe sanctuaries, so congregants are more likely to let down their guard with religious leaders than they would with others.
The study also recommended prevention strategies including educating the public about CSM and the fact that it should be considered an abuse of power—not a consensual affair between two people of equal power.  The study also recommends providing scripture-based education on the role of power and providing clear role expectations and oversight for religious leaders.  Last, legislation should be enacted that defines sexual contact with congregants as illegal, not just immoral.
To find out more, visit the study website at Baylor Clergy Misconduct Study Website