By Traci Scott,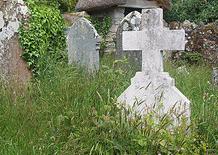 Mothers and their newborns in an Oregon City church that practices faith healing routinely died during, before or shortly after birth because medical help was not sought.  The latest case was that of an infant boy who recently died due to the refusal of medical treatment by his parents.  This incident has brought to light the conflict over faith healing and the rights of children
According to KATU News, the mother, who is a member of the Followers of Christ church, allegedly had complications before giving birth. Church members prayed over her on a Friday night, and the baby was born Saturday afternoon. But it died early Sunday morning.  The infant may have been premature.

Dr. Larry Lewman, from the state medical examiner's office, told KATU News of similar cases last year after 15-month-old Ava Worthington died. Her parents were arrested and her father Carl Worthington served 60 days in jail as a result of his conviction.  Her mother, Raylene, was acquitted of a mistreatment charge.
Lewman also studied the church in the late 1990s when three children died in a short amount of time.  "There were also during that period – it wasn't publicized much – four perfectly healthy mothers, pregnant, who died during child birth from puerperal sepsis. That's an infection that doesn't even occur today," Lewman told KATU News. "You read about it in the textbooks from the 1910s – the pre-antibiotic era. None of these women should have died – three of their children died. It was all perfectly treatable, and they literally suffered for days."
According to FactNews.org, there are several other churches that have made headlines for their faith healing practices.  The most notable is the Christian Science Church, where parents are unwilling to seek medical help for their children who have diseases or disorders that can be cured or overcome through modern medicine and medical care.
The Bible Reader Fellowship evangelical group, located in California, avoids medical treatment and fails to record births and deaths as required by law.  And members of End Time Ministries have exclusive belief in faith healing.  Not only do they reject medical treatment for children, but they also require unattended childbirth.
The right to refuse medical treatment based on religious grounds is recognized in most societies. However, many have questioned whether this right can be taken too far. Should religious beliefs replace or override medical procedures if the result may be the death of the individual? And more importantly, should a parent be allowed to obstruct traditional medical care when the health and well-being of a child is at stake?
U.S. citizens are guaranteed freedom of religion by the First Amendment to the US Constitution, which prohibits any action by the U.S. Government that restricts "the free exercise of religion".
When faced with a medical problem, an adult has several options, including seeking medical care, using faith healing in conjunction with medical care or pursuing no medical treatment at all.