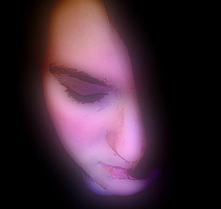 VANCOUVER, Wash., Oct. 8 /Christian Newswire/ — Unite 4 Life, an organization dedicated to addressing America's teen depression and suicide epidemic, will establish its comprehensive youth depression awareness and suicide prevention program in several Southwest Washington schools this fall. Based in Vancouver, Washington, Unite 4 Life exists to create an atmosphere in schools and communities where every hurting young person is getting the help they need. The program takes a holistic approach to suicide prevention by involving parents, teens, peers, law enforcement, teachers, and school counselors.
Unite 4 Life was founded in December of 2006 in Livermore, California after two students at Livermore High School died by suicide within months of each other. The non-profit recently moved its headquarters to Vancouver, Washington and will focus its efforts on the Southwest Washington area, with the ultimate goal of taking the program national.
Suicide is the second leading cause of death for Washington teens. This statistic — and the upcoming 10-year anniversary of a rash of teen suicides in Clark County are sobering reminders of the need for programs like the one Unite 4 Life offers.
MEDIA CONTACT
Katie Pitchlynn
Media Consultant, Unite 4 Life
Tel: 360-980-1244
Email: [email protected]
About Unite 4 Life
Unite 4 Life is a 501(c)(3) non-profit organization founded in 2006 to address the epidemic of teen depression and suicide in the United States. Based in Vancouver, Washington, Unite 4 Life exists to create an atmosphere in schools and communities where every hurting young person is getting the help they need. Unite 4 Life offers a comprehensive youth depression awareness and suicide prevention program designed to be implemented on school campuses and in communities. The program was developed through a collaboration of youth organizations, mental health professionals, local police, and concerned members of the community. Depression happens. Suicide doesn't have to. Visit www.unite4life.com