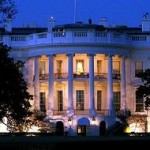 Mission Network News Reports,
"Religious freedom advocates are pleased following President Barak Obama's visit with Chinese President Hu Jintao, who spoke out about the need for religious freedom in China. President Obama also emphasized the importance of freedom of information in a question-and-answer session with college students in Shanghai."

"Todd Nettleton with Voice of the Martyrs says this is good news. However, this may be a change in policy for the Obama administration. Nettleton says Secretary of State Hillary Clinton made conflicting remarks on her recent visit to China. She said, "We wouldn't be holding China accountable on the issue of religious freedom, or human rights issues. There were more important things like trade and global warming and those types of things." Continue reading.