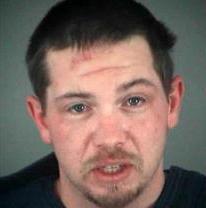 Oregon Faith News Note,
Eugene has been hit with a rash of fires over the past few days which included multiple times at the Eugene Faith Center.   Police believe they have a suspect who was caught in the act.
KMTR News Reports, "Eugene (KMTR) – After a string of arson fires in west Eugene police have made an arrest.  Eugene officers say a trespasser was at the Eugene Faith Center on West 13th Avenue and arrested Monday night. Two suspicious fires were discovered at the church Monday morning, following a fire on Saturday. Police helped security officers at the church detain Mathew Wayne Rossi, 31, of Eugene.  Police say he was found under a building on the church campus with rolled-up newspapers and several lighters. Police arrested Rossi on charges of first-degree arson, burglary and assault."  Continue reading.