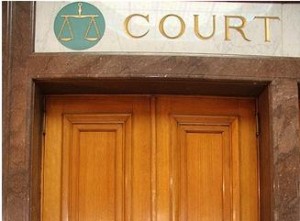 Faith Report News Note:
An Oregon sex abuse case could uncover a secret Boy Scout file of Scout leader sexual abusers.  Some have labeled the records as the "Perversion Files". A Portland lawyer, Kelly Clark, has obtained over 1,000 of these records. Because the Mormon Church was a charter organization, they are also named in the case.
KVAL reports more on the story,"At the start of the Oregon trial, attorney Kelly Clark recited the Boy Scout oath and the promise to obey Scout law to be "trustworthy." Then he presented six boxes of documents that he said will show "how the Boy Scouts of America broke that oath."  He held up file folder after file folder he said contained reports of abuse from around the country, telling the jury the efforts to keep them secret may have actually set back efforts to prevent child abuse nationally. "The Boy Scouts of America ignored clear warning signs that Boy Scouts were being abused," Clark said.
Charles Smith, attorney for the national Boy Scouts, said in his own opening statement the files were kept under wraps because they "were replete with confidential information."
"..The Boy Scouts had fought to keep the files being used in the Portland trial confidential. But they lost a pretrial legal battle when the Oregon Supreme Court rejected their argument that opening the files could damage the lives and reputations of people not a party to the lawsuit. The lawsuit also named the Church of Jesus Christ of Latter-day Saints because the Mormons acted as a charter organization, or sponsor, for the local Boy Scouts troop that included the victim. But the church has settled its portion of the case. The Portland trial comes as the Boy Scouts are marking their 100th anniversary."  Continue Reading.