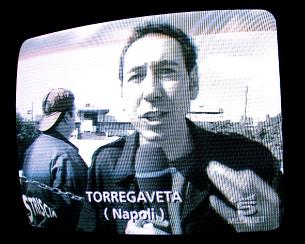 New Profanity Filter Battles the F-Word in Living Rooms
ROGERS, Ark.,– Just one week after a federal appeals court opened the door for the F-word to be used freely on broadcast TV, an Arkansas company says they have a solution: Filter the words out on your own.  TVGuardian, LLC is just this week receiving shipment of the first of their new profanity filters — boxes that connect to TVs and automatically filter out foul language. "It's now clear families can't rely on broadcasters to provide profanity-free TV," says TVGuardian, LLC President Britt Bennett. "Families have to take matters into their own hands to protect themselves from obscenity."
A second new model is due to be released next month, one that works with high definition TV. Both new models are available on the company website, www.tvguardian.com.  
What's new about the new models? "New software, new boxes, now in HD, and a new rental program," says Bennett. "Families can now rent TVGuardian for as low as $6.99 a month."
Another difference with the new TVGuardian units is that they will not be available in stores. "The people who seem to respond best to TVGuardian are people of faith," says Bennett, "so we'll be working with ministry partners to help them tell their supporters about this technology."
TVGuardian was invented by Rick Bray in 1997, and the company produced more than 400,000 units before discontinuing production in order to pursue licensing. They successfully licensed their foul language filtering technology into over 12 million DVD players. Their return to the marketplace with new set top boxes comes after a nearly three year absence.
"I used to be more hopeful about the future of TV for our children," says Bennett. "But now that even the F-word is allowed? At any time of day? It looks like we'll be in business for a while still."