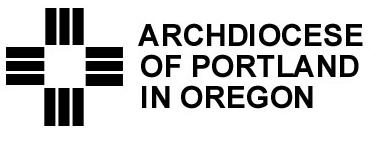 Pope Benedict XVI names three local priests Monsignors
By Portland Archdiocese,
Archbishop John G. Vlazny has announced that Pope Benedict XVI has named three local priests Monsignors. Those honored are: Reverend Monsignor Richard Paperini, Reverend Monsignor Richard Huneger, and Reverend Monsignor John Cihak. The Monsignors were named as Chaplains to His Holiness. Archbishop Vlazny will confer the papal honor on Monsignor Huneger on August 29th at St. John the Apostle Parish in Oregon City. Archbishop Vlazny will confer the honor on Monsignor Paperini at Mount Angel Seminary in the fall after the students return. Monsignor Cihak has received the honor at the Vatican.
Reverend Monsignor J. Richard Paperini was born in Portland in 1950. He graduated from Central Catholic High School in 1969, and then attended Portland State University and Mount Angel Seminary
Monsignor Paperini was ordained a priest by Archbishop Cornelius Power on June 4, 1977 at St. Henry Church in Gresham. He has served at St. Henry Parish, St. Charles Parish in Portland, St. Jude Parish in Eugene and St. Luke Parish in Woodburn. He served on the faculty at Central Catholic High School and at the same time was a Chaplain for St. Mary of the Valley School in Beaverton. Monsignor Paperini served on the Faculty at Mount Angel Seminary from 1993 until 2002. During that time, 1996-2002, he served as the Formation Director at the seminary. He was named President-Rector of Mount Angel Seminary in January 2002, and he continues to serve in that capacity.
Reverend Monsignor Richard J. Huneger was born in Aberdeen, South Dakota in 1946. He entered Mount Angel Seminary in 1960. He later attended the Collegium Canisianum / University of Innsbruck in Innsbruck, Austria. He was ordained a priest by Archbishop Robert J. Dwyer in 1973 at St. Joseph Church in Salem.
Monsignor Huneger is the Pastor at St. John the Apostle Parish in Oregon City. He has also served at Christ the King in Milwaukie, St. John the Baptist in Milwaukie, St. Mary Star of the Sea in Astoria, St. Mary Magdalene and St. Rose of Lima parishes in Portland. Monsignor served as Director of Pastoral Services for the Archdiocese, and is currently serving as Director of the Permanent Diaconate program.
Monsignor John R. Cihak was born in 1970 in San Diego, CA. He graduated from Corvallis High School and the University of Notre Dame. He attended Mount Angel Seminary and the Pontifical North American College in Rome. He completed doctoral studies at the Pontifical Gregorian University in Rome in 2007. He was ordained a priest by Archbishop John G. Vlazny at St. Mary Cathedral in Portland in 1998.
Monsignor Cihak is currently on special assignment working for the Congregation of Bishops at the Vatican, and was recently named a Papal Master of Ceremonies. He has served at St. James Parish in McMinnville, St. Anne Parish in Grants Pass and has taught at Mount Angel Seminary.