SCOTUS rules a Christian school group must accept homosexuals and non-Christians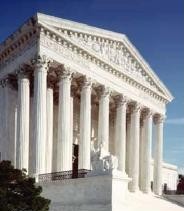 Oregon Faith News Note: By 5-4 decision the US Supreme Court on Monday (June 28) ruled that a Christian student group must accept homosexual  and non-Christians as members if it wants to be officially recognized by a public university.
At challenge was the "all comers" policy at the University of California-Hastings School of Law. In the case, Christian Legal Society v. Martinez, CLS challenged  the law school's nondiscrimination policy that requires any registered student organizations (RSO) to accept any student as a member or potential leader.
Justice Ruth Bader Ginsburg, writing the opinion of the court, held that the school's policy is a reasonable restriction because it does not involve regulations that force student organizations to include unwanted members with no choice to opt out. She was joined in her opinion by Justices Stephen Breyer, Anthony Kennedy, Sonia Sotomayor, and John Paul Stevens.
The dissenting opinion was written by Justice Samuel Alito.
He was joined by fellow conservatives Chief Justice John Roberts and Justices Antonin Scalia and Clarence Thomas. Alito called the majority's opinion "a serious setback for freedom of expression in this country." He went on to say that "our proudest boast of our free speech jurisprudence is that we protect the freedom to express 'the thought that we hate.' Today's decision rests on a very different principle: no freedom of expression that offends prevailing standards of political correctness in our country's institutions of higher learning."
Click here for a copy of the full ruling