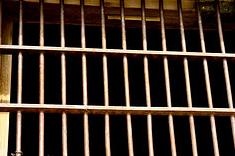 Oregon Faith News Note,
Richard Gillmore, the serial "jogger rapist," who was convicted for brutally raping a 13-year-old Portland girl in 1986, considers himself a changed man. Claiming his Christian faith and prison treatment programs have helped him reform, Gillmore made his latest plea for parole to the State Board of Parole and Post-Prison Supervision on June 9th.  The board announced it had denied his parole on June 11th.
One critic wrote a letter to the local newspaper saying "If Gillmore truly is a born-again Christian, then perhaps his best calling would be to accept his sentence and remain in prison. There, he can share his faith with other inmates and perhaps help them with their "transformations."
Gillmore admitted to several other sexual attacks in the Portland area during the 1970s and '80s. A judge sentenced him to 60 years in prison for the rape of the 13-year-old girl (Tiffany Edens), but in 1988 a parole board cut that sentence in half. Edens and other victims have advocated for Gillmore's continued incarceration, believing that such a violent offender could not be reformed.
Gillmore, now 50, was previously rejected for parole in 2001, 2003 and 2005. In 2007, a Parole board approved his release, but Edens fought vigorously against that decision and it was eventually reversed.  He will be up for parole again in two years.