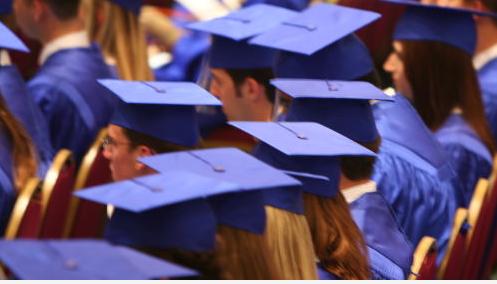 New Study Shows Homeschoolers Succeed in College
By Home School Legal Defense Association
PURCELLVILLE, Va., — Last week, a study titled Exploring Academic Outcomes of Homeschooled Students was released and showed that homeschooled college students significantly outperformed their peers. "This is great news for the homeschool community," said Michael Smith, president of HSLDA.  "Once again, homeschooling parents have shown they are more than capable of preparing their children for all aspects of life," he added.
The study covered homeschoolers from 2004-2009 at a mid-sized college in the upper Midwest.  Among the major findings:
Homeschooled students earned a higher first-year GPA (3.41) when compared to other freshman (3.12).
Homeschooled students earned a higher fourth-year GPA (3.46) when compared to other freshman who completed their fourth year (3.16).
Homeschooled students achieved a higher graduation rate (66.7 percent) when compared to the overall student population (57.5 percent).
Other research has shown that parents spend on average $500 per child, per year to homeschool.  In comparison, the average public school spends over $10,000 per child, per year.  Homeschooling is proving itself everyday to be a credible and cost-effective method of educating children.
Other examples of homeschool success can also be found in the college preparatory area.  Patrick Henry College Preparatory Academy, which conducts online AP* classes with a Christian worldview, released its results today for the May 2010 United States Government and Politics AP* Exam.
Reported scores for homeschooled students who studied with PHC Prep averaged "3.75" on a scale of 1-5 (with 3 being a pass). Last year's national average for the same exam was "2.78."
As millions of children go back to school in the next few weeks, it's important to remember the hundreds of thousands of homeschool families (representing over 2 million homeschooled children) who are achieving amazing results on a fraction of the budget.
*Advanced Placement and AP are registered trademarks of the College Board, which was not involved in the production of, and does not endorse, this product.
Home School Legal Defense Association (HSLDA) is a 27-year-old, 85,000 member non-profit organization and the preeminent association advocating the legal right of parents to homeschool their children.