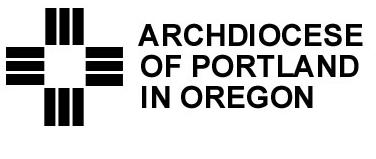 By Portland Archdiocese,
The Catholic Campaign for Human Development (CCHD) has awarded two local programs national grants totaling $75,000. The Archdiocese of Portland announced local CCHD grants in May with four programs awarded a total of $20,000. The Catholic Campaign for Human Development is supported by a collection taken annually in Catholic parishes.
The CCHD assists local anti-poverty groups in organizing programs by and for poor and marginalized people, which work to find solutions to local problems and to improve local economic conditions. The CCHD also provides for economic development initiatives, which assist poor and low-income people develop new businesses and develop assets that are owned by families and communities.

Those awarded national CCHD grants are:
Organization: Adelante Mujeres
Project:  Forest Grove Farmer's Market
Grant: $35,000
The Forest Grove Farmers Market is a non-profit corporation established in 2005 with Adelante Mujeres as sole member. This economic development program is the first in Oregon that combines marketing opportunities with the delivery of an intensive, practical training program to new farmers.
First-time vendors learn not only the skills to manage their booth, but also participate in the Market's planning and implementation. Adelante Mujeres is helping create small businesses through their Farmers' Market.
The market also brings new immigrants together with the established Forest Grove community which promotes cultural understanding. It helps approximately 65 Spanish-speaking immigrant families over a three-year period to develop the knowledge and skills necessary to operate a sustainable farming business through 22-week classes and trainings. Families will then operate their own farming business.
Participants will have access to the Forest Grove Farmer's Market to sell their products and learn about other marketplaces. They also receive ongoing mentorship, support and access networking opportunities.
Organization: VOZ Workers' Rights Education Project
Project: Leadership Training and Operating Expenses
Grant: $40,000
VOZ is a worker-led organization of day laborers that works to develop leadership and empower members to build constructive relationships with employers and the community by conducting educational workshops and dispelling stereotypes about day laborers. It recently celebrated its 10th Anniversary.
VOZ established a living wage of $9/hour, recovered over $80,000 in unpaid wages, and trained workers in computer use and the English language.
The CCHD grant will help fund Strengthening Day Labor Leadership & Political Power Initiative ("The Leadership Initiative"). The Leadership Initiative will be composed of five activities/programs that develop organizational leadership for VOZ while also engaging the broader community in the struggle for immigrant and workers rights. The five activities and programs are Monthly Leadership Workshops; Day Laborers Advocacy and Educational Campaign; Day Labor Leadership School; Day Labor Committee and Action for Immigration Reform.
VOZ will also focus on creating a strategic plan by listening to its General Assembly, reviewing the feedback with the Leadership Team and the Board of Directors.
The Catholic Campaign for Human Development is part of the Archdiocesan Office for Life, Justice and Peace. More information about the local CCHD office may be found on their web page: www.archdpdx.org/jprespect.