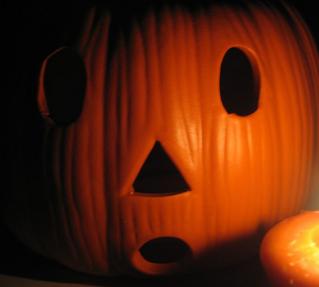 Halloween brings out school ban policies, one city bans teens from Trick-and-Treating with a $1,000 fine
Oregon Beaver State Believer,
Halloween is almost here and with it comes a school's balance between competing interest over appropriateness, what to ban and what to allow in this very wild holiday when compared to other student celebrated celebrations.   There are religious concerns and concerns over how costumes depict violence, race or sexual issues.    In Salem, Harritt Elementary allows costumes but does not allow costumes depicting monsters. Principal Bill Wittman told the Statesman Journal, "It's a subject that gets wrestled with this time of year, and there are people on both sides of the fence,"
One Portland school, the Chief Joseph elementary school, found their balance by banning Halloween Costumes at school but throwing a costume party after class.   Like other schools, they are calling their Halloween party a Harvest Festival.
Many schools ban costumes altogether not because of Halloween ties or religious matters but because costumed students interfere with the class teaching. Some schools hold Spirit Week, where each day is dedicated to a new dress code, and such events offer a week's worth of Halloween distractions that many teachers loathe.
Some churches provide harvest parties as alternatives. One church in Indiana puts on a "Hallelujah Harvest," where kids can get candy at the 16 stations of the cross.
Below is a video of a town that banned anyone older than 12 from Trick-and-Treating