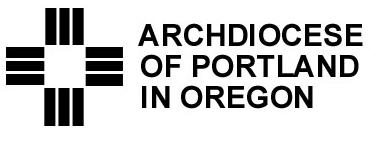 Archdiocesan Youth Conference will be held in Seaside
By Archdiocese of Portland,
The 2010 Archdiocesan Youth Conference will be held in Seaside the weekend of November 19 – 21 at the Seaside Convention Center. The theme of the conference will be "At the Cross of the King" which is based on the readings for Christ the King Sunday. The Conference, sponsored by the Archdiocesan Office of Youth and Young Adult Ministry, is a weekend for prayer, keynote addresses, workshops and music. The closing liturgy on Sunday will be celebrated by Archbishop John G. Vlazny.
The keynote speaker for this year's conference is Steve Agrisano, a popular artist for OCP and spiritandsong.com. Steve has performed and given presentations at numerous conferences across the U. S. including several national conferences. Steve combines a unique blend of laughter, song, and story-telling, which have made him a popular choice for parish missions, concerts, workshops and youth events. Financial support has been provided by spiritandsong.com to co-sponsor Steve's presentation at this conference.
The conference opens with registration at the Convention Center at 6:00 p.m. Friday evening. The doors open at 8:00 p.m. with a music session, and the evening session will start at 8:30 p.m. The closing Mass will begin at 9:00 a.m. on Sunday morning.
The conference is directed to high-school youth and their chaperones. Participants must register through their parish. Chaperones must be screened and trained according to archdiocesan child protection policies. There needs to be at least one chaperone for every six youth.
All registration information is available on the web site for the Archdiocesan Youth and Young Adult Ministry Office: https://ym.archdpdx.org. Registration should be completed before November 9th to avoid late fees. The conference fee is $55 per person. Meals and lodging are arranged by each individual parish group.
###