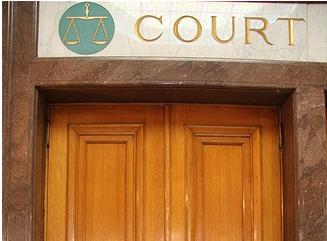 Freedom to mention God at graduation upheld by Montana Supreme Court
HELENA, Mont.– In a legal victory brought about by The Rutherford Institute, the Montana Supreme Court has held that Butte School District No. 1 violated the First Amendment when it forbade a high school valedictorian from acknowledging "God" and "Christ" in her commencement remarks in 2008. In a 5-1 ruling, the Court upheld the Institute's arguments that Griffith had a constitutional right to free speech at graduation and that the Establishment Clause of the First Amendment would not have been violated by allowing her to include religious references in her remarks.
A copy of The Rutherford Institute's brief and the Court's decision in Renee Griffith v. Butte School District No. 1, et al. are available at www.rutherford.org.
"The Montana Supreme Court's decision is a victory for the free speech rights of public school students," said John W. Whitehead, president of The Rutherford Institute. "I hope this sends a message to school districts across the country that students should not be treated as second-class citizens."
Renee Griffith was a co-valedictorian of her 2008 senior class at Butte High School in Montana. By virtue of her scholastic achievements, Renee was selected to speak at the graduation ceremony on May 30, 2008, along with several other students. Although the valedictorians were asked to prepare their own remarks, Renee and another student, Ethan, planned to deliver their speeches together, alternately mentioning things they had learned in school. Although school officials allegedly did not object to Ethan's testimonial about humanity's inherent "power for change," they did object to Renee's heartfelt statement about how she learned to persevere and not fear by standing up for her religious convictions: "I learned to persevere these past four years, even through failure or discouragement, when I had to stand for my convictions. I can say that my regrets are few and far between. I didn't let fear keep me from sharing Christ and His joy with those around me. I learned to impart hope, to encourage people to treat each day as a gift. I learned not to be known for my grades or for what I did during school, but for being committed to my faith and morals and being someone who lived with a purpose from God with a passionate love for Him."
Just prior to the graduation ceremony, Renee was ordered to replace the words "Christ" and "God" in her speech with the following phrases: "sharing my faith" and "lived with a purpose, a purpose derived from my faith and based on a love of mankind." When Renee insisted on her right to use the words of her choice, she was forbidden from speaking altogether at the graduation ceremony.
In affirming Renee's right to free speech, the Montana Supreme Court found it was "unreasonable to conclude that Griffith's brief mention of her personal religious views would materially and substantially disrupt the graduation ceremony[.]" The Court rejected the District's claim that the censorship was justified by the need to avoid an appearance of endorsing religion because "no objectively reasonable observer could perceive that Griffith's religious references bore the imprimatur of the School District."
Founded in 1982 by constitutional attorney and author John W. Whitehead, The Rutherford Institute is a civil liberties organization that provides free legal services to people whose constitutional and human rights have been threatened or violated.