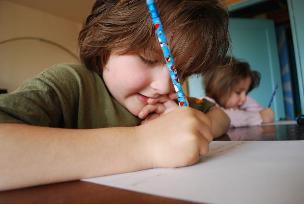 Over Two Million Children are Homeschooled
By Home School Legal Defense Association,
PURCELLVILLE, Va., — In a new study released today the National Home Education Research Institute (NHERI) estimates there are over 2 million children being homeschooled in the U.S. in 2010. "The growth of the modern homeschool movement has been remarkable," said Michael Smith, president of HSLDA. "Just 30 years ago there were only an estimated 20,000 homeschooled children," he added. According to the U.S. Census Bureau (2008) there were an estimated 54 million K-12 children in the U.S. in spring 2010 which means homeschoolers account for nearly 4% of the school aged population, or 1 in 25 children.
Today, homeschoolers can be found in all walks of life and with a wide variety of curriculum options, and a proven record of academic as well as social success, homeschooling is rapidly becoming a mainstream education alternative.
The NHERI study used data from both government and private sources in order to arrive at the two million figure.
To view the NHERI study – www.nheri.org/HomeschoolPopulationReport2010.html
Home School Legal Defense Association (HSLDA) is a 27-year-old, 85,000 member non-profit organization and the preeminent national association advocating the legal right of parents to homeschool their children.