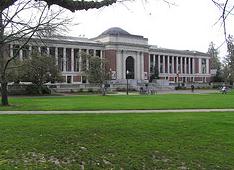 By OSU Socratic Club
The Oregon State University Socratic Club will sponsor a debate on the topic, "Heaven, Hell, and the Afterlife," on Monday, January 24, in Austin Auditorium of the LaSells Stewart Center, at 6:30 p.m. The speakers are Dinesh D'Souza and Daniel Barker.
The debate explores the question of whether death brings about a complete and utter extinction of the human personality or whether, as many religious faiths claim, there is a continuing life after death. Dinesh D'Souza will argue that the case for life after death is highly probable from a scientific point of view and that the Christian case for the afterlife is the most compelling and best suits the evidence. Daniel Barker will argue that religious faith in an afterlife is merely a popular illusion that ought to be discarded in our scientific age.
Dinesh D'Souza is a nationally known author, educator, columnist, and debater, whose books appear regularly on the New York Times list of best sellers. His books include Life After Death: The Evidence, Illiberal Education, What's So Great About America? and What's So Great About Christianity? He formerly served as a White House policy analyst and fellow of the American Enterprise Institute and the Hoover Instition at Stanford University. He was recently named president of King's College in New York City. This will be his second appearance at the OSU Socratic Club.
Dan Barker is co-president of the Freedom From Religion Foundation, a national organization of atheists and agnostics working to keep state and church separate. He is co-host of the national radio show, Freethought Radio, with his wife Annie Laurie Gaylor. He regularly travels the world lecturing, performing concerts, and participating in debates with theists. A former minister who preached for 19 years, Dan gave up his faith in 1983. He is author of Godless: How An Evangelical Preacher Became One of America's Leading Atheists (2008) and The Good Atheist: Living A Purpose-Filled Life Without God (2011).
The debate is free and open to the public. For more information visit the OSU Socratic Club online at https://oregonstate.edu/groups/socratic/