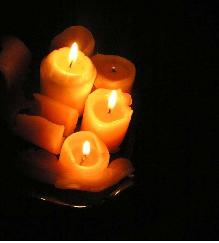 Vigil to End Human Trafficking
— Christians unite to transform Oregon
By Oregon Center for Christian Values
The Oregon Center for Christian Values is convening a statewide vigil in Salem on January 11, 2011 – National Human Trafficking Awareness Day. Christians from across the state will be converging on the state capitol. We will stand together on the marble steps and bear silent witness to the epidemic of human trafficking that is attacking our community.   At 10:00 AM, on January 11th, citizens will gather at Cone Chapel on Willamette University campus in Salem. In preparation for the day, there will be hot coffee and refreshments and an overview of the event. At 11:00 AM, the crowd will march across the street to the marble steps of the State Capitol, where television news crews and print journalists will be waiting.
The assembled gathering will listen to public officials who have led the fight against Human Trafficking. County Commissioner Diane McKeel will open the event. Senators Bruce Starr and Suzanne Bonamici will join Representatives Andy Olson and Carolyn Tomei on the Capitol steps to explain why these new laws are so critical. These State Legislators have shown true leadership, and they are indispensable in passing new laws that will help end human trafficking.
Many nonprofit organizations will have booths set up inside the state capitol, in the Galleria. The Oregon Center for Christian Values will be joined by Door to Grace, International Justice Mission, Compassion2one, SARC, Shared Hope, and others. In addition, several civic groups will be present, led by Oregonians Against Trafficking Humans (OATH), joined by Catholic Charities, the Soroptimists, Ecumenical Ministries of Oregon, SOS Beaverton, and Zonta.
Please join us on the state capitol steps on January 11th, and demonstrate that Oregon citizens are willing to stand together to fight injustice, end human trafficking, and transform our state