Oregon Faith News Note:
Notre Dame Professor David Campbell and author of "American Grace: How Religion Divides and Unites Us" recently spoke at a Pew Forum and Religion & Public LIfe event talking about the role of religion in American life. David Campbell featured this graph on weekly attendance rates among various nations.

The United States is ranked number seven behind Jordan, Indonesia, Poland, Egypt and others. Professor Campbell noted that very few of the nation's above the United States are not necessarily economically or democratically advanced nations. It is a compliment to America that with so many choices and competition of ideas that Americans remain so devoted.
Another chart shows American religious trends from the 1970's to 2008. You can see on the chart how religious identity has slid over the past forty years. Some religions such as Latino Catholics and Independent Christian religions have grown in size when other religions have been shrinking.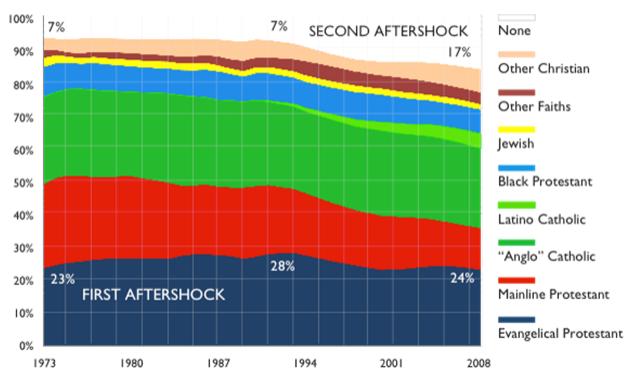 To read more about professor David Campbell's lecture and see more religion trends statistics please visit the Amazing Grace session here.