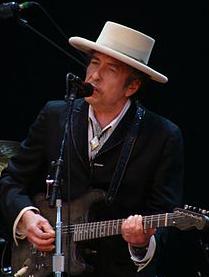 New book "The Gospel according to Bob Dylan" examines religion, Christian history and spirituality of Bob Dylan
Louisville, Kentucky—A new book from Michael J. Gilmour examines the spiritual mystique of one of the most respected musicians of the last fifty years. In The Gospel according to Bob Dylan: The Old, Old Story for Modern Times (Westminster John Knox Press), Gilmour explores how and why Dylan's music is spiritually meaningful to his fans, and how the musical legend has responded to the quasi-divine labels—with many dubbing him a prophet, even a god—bestowed upon him. Moreover, Gilmour also contemplates the spirituality of Dylan himself, including his turn to Christianity in the 1970s and 1980s and the biblical references in his songs.
Clearly a true fan, Gilmour extends beyond Dylan's music, looking also to his memoir, Chronicles, his film, Masked and Anonymous, and other works about Dylan to unravel what he calls "the mysteries surrounding the singer." In seeking to determine the gospel according to Bob Dylan, Gilmour concludes,
"We do not all agree on what constitutes religious truth, nor do we all agree about the interpretation of Bob Dylan's lyrics. However, his fans do agree that his music "comes near" in some profound sense, causing us to weigh and consider. His songs deserve deep reading, and engagement with this challenging work always rewards those who persist. Bob Dylan's music points us toward a vague but tantalizing vision of "that one nature," a common spirit or authenticity . . . that we all long for." (p. 140)
Gilmour discusses Bob Dylan on WJK's free monthly podcast, WJK Radio with Dan and Jana.
Michael J. Gilmour is Associate Professor of New Testament and English Literature at Providence College in Manitoba, Canada. He is the author of Gods and Guitars: Seeking the Sacred in Post-1960s Popular Music and editor of Call Me the Seeker: Listening to Religion in Popular Music.