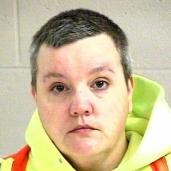 Fake Cancer Stories Fake Cancer story lands St. Helens woman in jail
By Oregon Christian Post:
A St. Helens woman who lied about having terminal cancer was sentenced to 30 days in jail for perjury and 20 days for theft. Janette Arnold, a single mother of two has lost custody of her teenage son and will face three years of probation. Arnold received almost $2000 in donations after fabricating a story of having terminal cancer. Arnold even participated in a Relay for Life event, which benefits the American Cancer Society.
Her story of having terminal cancer began to fall apart in December and authorities subpoenaed her medical and bank records. A detective investigated her story and determined it was false. Arnold was arrested on January 12. She has already served 30 days in jail and opted to perform 40 days on a county work crew rather than the additional 20 days in jail.
Arnold is expected to return the $1,836 that she received in donations from her victims, which include members of a Relay for Life team, the Church of Jesus Christ of Latter-day Saints and the St. Helens Senior Center. Arnold also cannot make contact with her victims nor her 17-year-old son, unless approved by her probation officer.
In December of last year, an Oregon woman scammed a Colorado based charity out of nearly $10,000, saying she had cancer. The charity gave her money to pay for plane tickets and hotel rooms between Portland and Denver, where she was supposedly receiving medical care.
For more information about these stories, see the South County Spotlight article here and the KGW article here.