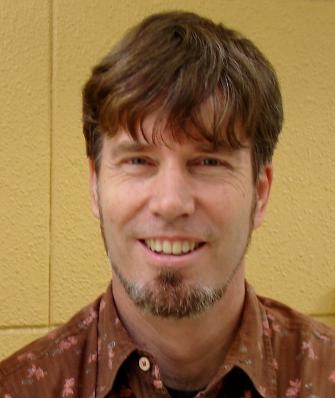 East Hill Church Blog
East Hill is located in Gresham, Oregon
The terrible earthquakes, tsunamis and nuclear power plant dangers in Japan during the last week have been devastating for that country…  East Hill has a long-term missionary living in the Tokyo area. Pray for Andy Meeko and his family as they minister to the mental and spiritual wellbeing of volunteer relief workers.Andy has been updating people via his Facebook page, and in case you're not friends with him, you can read those updates here, in order.
Friday, March 11, 12:28 a.m. (Oregon time), shortly after the quake
We are fine after some serious shaking. No damage. Kids stranded at school. Trains down. Cell phones down. Roads jammed but driveable. We are thankful to have power (we went solar) 4.5 million Tokyo homes without power.
Friday, 4:18 p.m.
Strongest shake I ever felt and I was raised on the Ring of Fire! Hard to stand up. Cell phones down all day. Kids at school but trains stopped all day and they got stuck till late evening. Roads completely backed up so hours to drive for their pickup. We had a few stranded people spend the night at our house. No injuries in our area but I've ministered in churches of towns hardest hit by earthquake and fishing towns hit by the tsunami. Please pray for these churches in this vital time. Especially towns Kesenuma, Kurihara, Shiogama.
Sunday, March 13
Our power will go out as rotating blackouts begins in an hour. Quick update. The info coming in is staggering. 10,000 plus feared dead in Miyagi Pref. In Iwate Pref. just one town has 10,000 missing. Japan is best prepared in the world, but between quake and wave people didnt even have time to get in their cars and drive away. One town I have known since I was a boy is washed away.
30 years ago they had built breakers in the surf and a massive sea wall on shore but this didnt help whatsoever with this kind of surge.
I haven't been able to make contact with many people…Our lives are being re-altered. I am overseeing mental well being of all volunteer teams for relief so dropping everything I can…
Over 150 have been exposed to radiation now and we don't know how access will be effected with this time bomb…Can't answer everyone's emails…Please pray as we set up teams and subteams, this is going to go on for a very long time and the devastation and grief is unbelievable…
Tuesday, March 15
On Tuesday, Andy Meeko wrote on his Facebook page that he was able to get gasoline (something that seemed a difficult task) and then asked for prayer as he attempted to get his family out of Tokyo (population 14 million) and away from the imminent nuclear threat zone in the southern part of Honshu. A friend posted: "Be sure to get accurate info before you take off, though!" to which he responded:
No panic, just creating a little more distance and ability to move in need be. You know how bad traffic can get here!
Thursday, March 17
"Miracles happen! We got a full tank of gasoline in 30 minutes when now it can take hours to get the three-gallon limit! So on Thursday, I was able to send June and the kids south of Tokyo to Nagoya (Gifu) till things stabilize.
"Tokyo is a mess. Daily blackouts, trains irregular or not running. Roads jammed. Store shelves lack most commodities. Further north, though, a half million people displaced and perhaps 20,000 lost. The earth shook like I had never seen on March 11, but it's been earthquake, tsunami, nuclear catastrophe, and perhaps Tokyo panic (which could be as bad as any of the other…)
"Appreciate your prayers so, so much!
"I am in Tokyo to oversee the trauma intervention and compassion fatigue of relief teams (thousands?) with CRASHjapan (the Christian relief work of this country). Over my head, but in something like this we just do what we can and trust God's intervention."
Things very unstable. Sent Junko and kids out of Tokyo (to Gifu) yesterday (see map of the 5-plus-hour drive). Joked that Junko can do her devotions in Exodus and I will do mine in Revelation. Continuing relief effort. Sunday will do trauma and compassion stress training for CRASH teams…https://crashjapan.com/index.php?lang=en