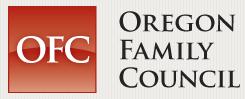 SJR 28 Testimony: Oregon needs adult business zoning
— Legislative Update-Senate Joint Resolution 28
By Oregon Family Council
The following is testimony that was given before the Senate Judiciary Committee in support of Senate Joint Resolution 28 on March 22, 2011:
The Oregon Family Council believes that sexually explicit businesses are dangerous and destructive to individuals, families, and society in general. We further believe that communities should have the ability to protect schools, parks, community centers, churches, and residential neighborhoods from the impact of explicit adult or porn-related businesses.
This is why our organization and its members strongly support Senate Joint Resolution 28 and ask for this committee to give Oregonians the chance to vote on this issue.
Without proper oversight through regulation and zoning the proliferation of sexually explicit establishments across our state has grown exponentially. The current system is broken and needs to be fixed to protect our children, neighborhoods, and schools from being overrun by sexually explicit enterprises.
The entire state of Oregon is affected and local communities have no recourse to protect children, sensitive areas from sexually explicit houses of entertainment, material, and services. This is especially concerning with the growing problem our state has with child sex trafficking. Intermingling the sex industry and our schools in an era of increased child sex trafficking makes absolutely no sense.
Senate Joint Resolution 28 is reasonable in its scope and intent. Giving the citizens of Oregon the chance to vote to make an opportunity for local community officials to regulate and zone sexually explicit businesses with live nude entertainment to protect communities and children from the secondary affects associated with live nude entertainment establishments.
SJR 28 does not suppress free speech but rather like many situations in our society allows reasonable regulation and zoning to protect the common good of communities and protect children. This Resolution does not suppress speech but gives local officials a say in where this type of speech may be located, which is reasonable according to Justice John Paul Stevens' majority opinion in the Young v. American Mini-Theatres, Inc., 427 U.S. 50 (1976) case.
Throughout the United States many local communities have the ability to protect sensitive community areas from being overrun by these types of sexually explicit establishments. Case history shows that establishing distance buffers to sensitive community areas through zoning is acceptable to the courts and the law. The following are just a few of many examples where the courts have backed the ability of local communities to set reasonable zoning laws to protect communities and children.
● Renton v. Playtime Theatres, Inc., 475 U.S. 41 (1986)
○ 1000 ft. from any "residential zone, single or multiple family dwelling, church, or park" and one mile from any school
● Young v. American Mini-Theatres, Inc., 427 U.S. 50 (1976)
○ 1,000 ft. from any 2 regulated uses and 500 feet from any residential area.
● LLEH, Inc v. Wichita County, Tex, 289 F. 3d 358, 363 (5th cir. 2002)
○ 1,500 feet "from any child care facility, school, dwelling, hospital, public building, public park, or church or place of religious worship" and 1 mile "from a penal institution"
(Protecting Communities From Sexually Oriented Businesses, 2002)
Senate Joint Resolution 28 and the above referenced examples do not limit free speech but rather deal with the "time, place, and manner" of these activities which is deemed acceptable by the courts.
Allowing sexually explicit establishments to have free run of our state is incredibly harmful to local communities, families and children. The secondary affects from the increased concentration of these explicit establishments are real.
Child sex trafficking is a real problem. Allowing the sex industry to locate near child sensitive areas such as neighborhoods, schools, and churches is a very dangerous precedent to continue to allow.
Oregon Family Council supports Senate Joint Resolution 28 to give the people of Oregon an opportunity to vote on this issue and address the very real threat to communities and children in Oregon.