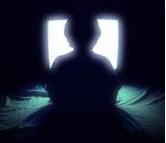 Playboy Club flops on TV: Parents Council cheers
Guest Opinion,
The pilot episode for NBC's risk taking Playboy Club proved to be a ratings disaster. After a huge advertising campaign it brought in only 5 million viewers in a critical September roll-out. The pilot ratings are comparable to other soon cancelled shows like "Chase" and "Crusoe".   Critics are now citing Playboy Club as a one season show. New York Magazine said, "It's unlikely The Playboy Club will ever make it out of the sixties."
The Parents Television Council has been protesting this series from the beginning. Upon release the PTC even encouraged a boycott of their advertisers which included Chrysler, P.F. Chang's and Home Menu. PTC even suggested making one's comments personal with advertisers by making a visit into a Chrysler dealership to complain. One NBC station in Utah station did refuse to air the show.  PTC President Tim Winter said, "The ratings for 'The Playboy Club' speak for themselves. Clearly, Americans aren't interested in tuning in to a show that amounts to little more than a chauvinistic advertisement for the Playboy brand. Advertisers should take a cue from viewers and find something else to support".
The Playboy Club flop follows the heels of the recent MTV cancellation of their sex-driven series called Skins this year. Cable TV does not lack in successful shows with explicit content. What made Playboy Club and Skins different is that their explicit content became their top selling point. That is not selling well with the American viewer. Parents Television Council was right to target these explicit driven shows because it represents a terrible trend by show producers. Right now it is not working and many hope it never does.