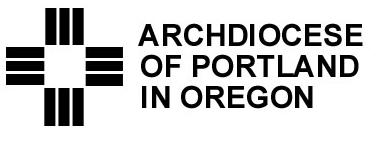 Three local programs receive national grants
By Portland Archdiocese
The Catholic Campaign for Human Development (CCHD) of the Archdiocese of Portland has announced that three local programs received national CCHD grants totally $122,000. Those receiving the grants are the "Forest Grove Farmer's Market" program of Adelante Mujeres, the "Leadership Training and Operating Expenses" program of VOZ Worker's Rights Education Project, and "The Small Farm Project" of Huerto de la familia.
The Catholic Campaign for Human Development is the anti-poverty program of the United States Bishops. The CCHD philosophy emphasizes empowerment and participation for the poor. By helping the poor to participate in the decisions and actions that affect their lives, CCHD empowers them to move beyond poverty. The Campaign was founded in 1970, and is supported by a national collection. The collection is taken in November in the parishes of the Archdiocese of Portland. Last year Catholics in western Oregon contributed more than $72,460 in support of CCHD.
In May of this year the Archdiocese of Portland announced that seven programs had received local CCHD grants totally $29,000.
The programs awarded the national grants are:
Organization: Adelante Mujeres
Project: Forest Grove Farmers' Market
Grant: $60,000
The Forest Grove Farmers Market is a non-profit corporation established in 2005 with Adelante Mujeres as sole member. This Economic Development Institution combines marketing opportunities with the delivery of an intensive, practical training program to new farmers.
First-time vendors learn not only the skills to manage their booth, but also participate in the Market's planning and implementation. Adelante Mujeres is helping create small businesses through their Farmers' Market.
The market also brings new immigrants together with the established Forest Grove community which promotes cultural understanding.
Organization: VOZ Workers' Rights Education Project
Project: Leadership Training and Operating Expenses
Grant: $30,000
VOZ is a worker-led organization of day laborers that works to develop leadership and empower members to build constructive relationships with employers and the community by conducting educational workshops and dispelling stereotypes about day laborers. It recently celebrated its 11th Anniversary.
As part of a national coalition of day labor organizations, VOZ mobilizes its members to become educated about their rights, protect themselves from exploitation, and to make their voices heard—as an increasingly powerful constituency—on policy decisions affecting immigrant and worker justice.
Organization: Huerto de la Familia
Project: The Small Farm Project
Grant: $32,000
The Small Farmers' Project is a cooperative farm business established with eight low-income Latino families representing 39 adults and children. The families have been working to plan the farm, develop the land and farm infrastructure, and establish the business since the spring of 2007. The purpose of SFP is to manage and demonstrate a profitable farm business, which will increase each family's income. Families will attain food security and learn methods of organic agriculture.
The project increases each family's income, creates better access to nutritious food and provides training for the farmers to manage and own their own farm business. With the support of CCHD Small Farmers' Project was able to create a limited liability company (LLC) and received training in cooperative business development.
###