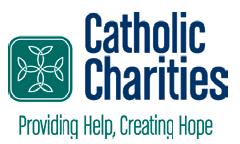 Vigil will honor lives lost to domestic violence
— Participants will remember victims during Domestic Violence Awareness Month
By Catholic Charities in Oregon
(Portland, Ore.) – Since January 1, 2011, 25 people have been killed in Oregon as a result of domestic violence-related incidents. Six of them were children.
October is National Domestic Violence Awareness Month, and to honor the women and children in our community that lost their lives to domestic violence, Catholic Charities' El Programa Hispano Project UNICA will hold a community vigil from 1 p.m. to 5 p.m. at 138 NE 3rd Street in Gresham on Oct. 27, 2011. The community is invited to help build Day of the Dead altars in honor of victims who have lost their lives as a result of domestic violence. At 4:30 p.m. there will be a public march around downtown Gresham to promote domestic violence awareness. The vigil is open to the public and will include testimonials from domestic violence survivors, as well as snacks, music and a raffle.
"A community event is especially important this month because domestic violence is not a private, family matter or a women's issue. Violence affects everyone and we need the community, especially men, involved in ending violence against women," said Karen Janes, Program Manager of Project UNICA.
Catholic Charities' El Program Hispano operates the UNICA Crisis Line, which was the first Spanish language domestic violence crisis line in Multnomah County, and is the only 24-hour bilingual crisis line in Oregon. Project UNICA also provides safety planning, emergency shelter, advocacy, and case management for survivors of domestic violence, as well as parenting support, community education, and assistance for petitioners of restraining and stalking orders.