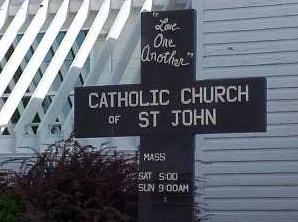 Church blesses troops with care package campaign
By Oregon Faith News Note:
The McMinnville News-Register has an excellent story on members of St. John's Church in Yamhill  Oregon, sending hundreds of care packages to U.S. Troops.   This  highly involved care package campaign has been going strong since 2006. Leading the care package effort is Rosemary Rush who has deep family ties veterans. Her late husband was on the USS Helena at Pearl Harbor on Dec. 7th 1941 when it was attacked. Joe Rush inflated his age so he could join the Marines on his 18th birthday. Rush's daughter served in Operation Desert Storm, both in Iraq and Kuwait.
Everything soldiers need or want is in those care packages including candy, food and well wishes.   Troops in Iraq have been reduced from 170,000 (200&) to 6,000 today. There is currently about 100,000 troops still in Afghanistan (1) where the need is great.
Read the full story here