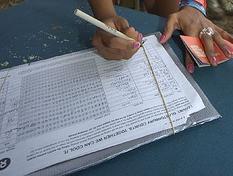 By Oregon Christian Post,
Washington state Governor Chris Gregoire has introduced a ballot measure about same-sex marriage, but an attorney in Everett, Wash., is fighting back. Stephen Pidgeon wants to clarify the definition of marriage as being between one man and one woman. Washington's current statutory language defines marriage as a contract between a male and a female. Gov. Gregoire says that the issue should go to the voters.
Democratic State Senator Ed Murray of Seattle, a gay lawmaker, dislikes that idea. Minority rights are minority rights, he says—not something that should be up for democratic choice. But, he added, he is confident that the gay rights advoicates will win.
Pidgeon's measure need 241,153 signatures before July 6 in order to get on the ballot this November. The "critical issue," according to Pidgeon, is the meaning of the word "marriage." But his opponents believe that Washington voters are more interested in equality than in definitions. Washington already allows 'domestic partnerships', since a 2009 bill nicknamed "everything-but-marriage."
For more, go to https://www.katu.com/news/politics/Opponent-of-same-sex-marriage-files-initiative-136995843.html